Spring's Wonderful Treat: Rhubarb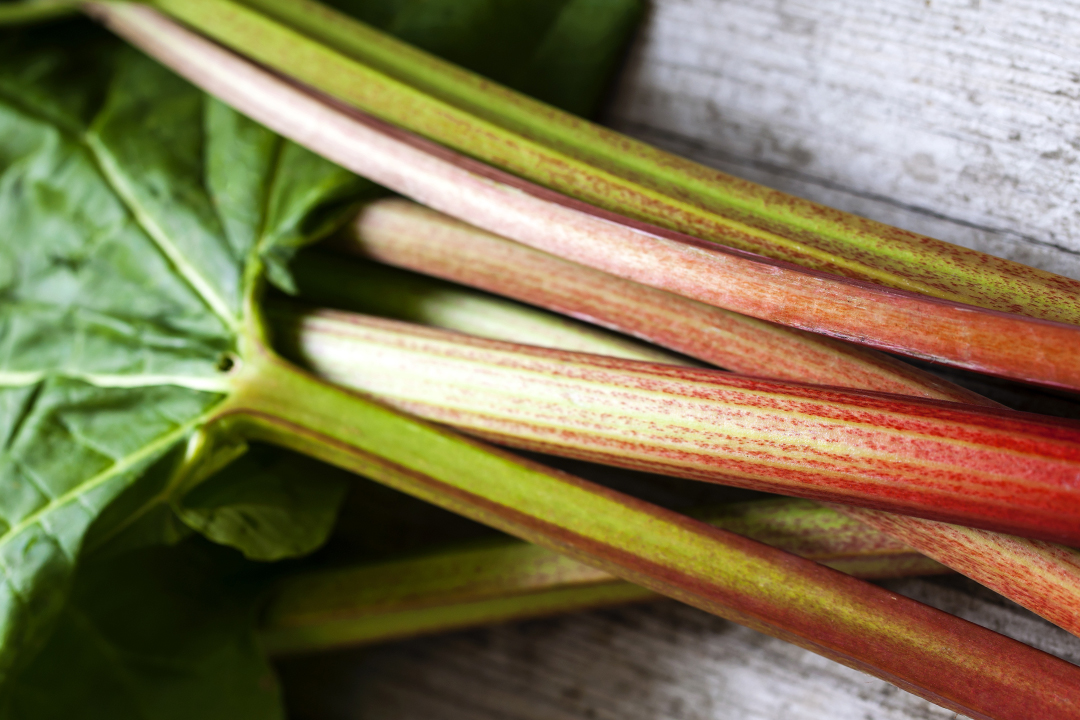 Rhubarb is a fruit that is harvested in the spring from April-July for most locations. Stalks generally have a bright pink color but can also range from pale to green. Color is not an indication of sweetness, as with other fruits. The stalks are the only edible part as the leaves are poisonous. Don't worry, the cooked stalks are fine and have a variety of uses. Rhubarb is naturally very tart so it is mostly cooked down with a generous serving of sugar. The most common paring is with spring's other fruit treat, strawberries. Rhubarb freezes well so stock up while you can. To freeze, cut the washed stalks in one-inch pieces and freeze in plastic bags. Frozen rhubarb has a long shelf life so stock up!
My favorite uses are strawberry rhubarb pie, tarts, and compote. Also, rhubarb simple syrup can be a wonderful addition to summer cocktails, especially your favorite gin drinks.
BASIC COMPOTE
6 cups 1" pieces fresh rhubarb about 2 lbs. raw stalks
1-1/4 cups sugar
1/2 cup of water
Combine all ingredients in a heavy sauce pan. Bring to boil stir until the sugar dissolves. Reduce heat and simmer, stirring occasionally until rhubarb is soft and falls apart. Transfer compote to medium bowl and let cool, stirring occasionally. When cool, slice strawberries into compote so that they maintain their shape and color. Use as pie or tart filling or compote.
---
SIMPLE SYRUP
1 cup fresh rhubarb pieces about 1"
1/2 cup of sugar
3/4 cup of water
Combine ingredients in a small pot. Bring to a boil and reduce heat to low. Let simmer about 20 minutes, until slightly thickened. Let cool and then pour through a fine mesh sieve over a bowl pressing down on the solids to extract all the great flavor, then discard solids. Can be kept in refrigerator for a few weeks